Details

Tuesday, 07 March 2017 03:09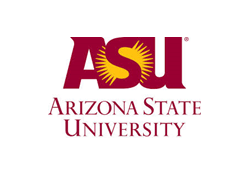 Arizona State University is currently seeking a research specialist. This position in experimental biophysics would assist scientists in collecting experimental data at the Linac Coherent Light Source (LCLS) X-ray laser near Stanford University, as part of the BioXFEL project . The job is based at ASU but there will be travel to the LCLS several times a year. This position would also assist in fabrication of sample delivery devices in the biophysics laboratories of the BioXFEL program.
 Essential Duties:
May supervise, monitor of coordinate work of subordinates.
Performs skilled procedures, tests and analyses requiring the delicate manipulation and/or fine adjustments to equipment in response to activity of the sample or specimen being used.
Analyzes data and writes research progress reports including summarizing test results of participating investigators and assists in the preparation and writing of papers for publication; assists in writing reports on one or more aspects for large archaeological projects.
Performs administrative functions such as assisting in projecting budgets and procuring laboratory space, supplies and equipment.
Coordinates and/or conducts library and computer searches for research or archaeological data, some of which may include specialized archival research; modifies, adapts or varies standard procedures to meet the needs of the project and improves tests that are unsatisfactory.
Assists in the design and implementation of statistical techniques and computer data systems including establishing coding formats for future scientific research data collection.
Assists in judging the validity of data obtained from experimental procedures and recommends additional tests and/or modifications.
Generates computerized statistical data for analytical purposes using a variety of scientific software packages; interprets data for research or archaeological projects.
Creates and manages databases for studies which includes setting up database and associated data entry programs and retrieving data from database for purposes of analyses or data review.
Designs and modifies questionnaires or other data collection or sampling instruments or data summarization methods, procedures or reporting formats.
Operates and maintains laboratory and experimental equipment such as microtomes, microscopes, electron microscopes, spectrophotometers, centrifuges, analytical balances, photometers, spectrometers and vacuum and optical coating systems; performs repairs and makes arrangements for repairs to be performed; assists in the design and fabrication of research equipment.
Performs complex necropsies and surgical procedures on research animals.
Assists in the development of written operating procedures and performs quality control checks to ensure procedures are followed.
Minimum Qualifications: Bachelor's degree in a field appropriate to the area of assignment AND two years related research experience; OR, Six years research experience appropriate to the area of assignment; OR, Any equivalent combination of experience and/or education from which comparable knowledge, skills and abilities have been achieved.
Desired Qualifications: Evidence of a Master's degree in engineering or related field. Must be willing to travel to the LCLS to help with beam time experiments.

Working Environment: activities are performed in an environmentally controlled office or lab setting subject to extended periods of sitting, keyboarding, and manipulating a computer mouse; required to stand for varying lengths of time and walk moderate distances to perform work.  Frequent bending, reaching, lifting, pushing and pulling up to 25 pounds. Ability to clearly communicate verbally, read, write, see and hear to perform essential functions.
Application deadline is  3:00PM  Arizona time on March 20th. Application and more information here