Details

Monday, 03 December 2018 12:40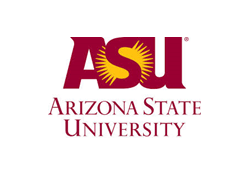 FACULTY POSITION IN ULTRAFAST OPTICAL AND X-RAY PHYSICS
ARIZONA STATE UNIVERSITY

Assistant/Associate/Full Professor (JOB# 12677) Department of Physics, Arizona State University

The Department of Physics at the Arizona State University (https://physics.asu.edu/) invites applications for a full-time, tenure-track appointment in experimental ultrafast optical and x-ray physics with an anticipated start date of August 2019. While the appointment is primarily slated at the Assistant or Associate Professor level, candidates for Full Professor will be considered.
ASU has recently invested in the development of a Compact X-ray Free-Electron Laser (CXFEL) facility consisting of state-of-the-art laser, x-ray, and electron accelerator laboratories in the Biodesign Institute. This facility will be at the heart of a major ultrafast science research efforts spanning biochemistry, physics, and materials applications. We are seeking to grow a vibrant group of interdisciplinary scientists and engineers that take advantage of the CXFEL facility and contribute to its mission through complementary research efforts. We are particularly interested in applicants who will develop cutting-edge methods meshing ultrafast laser and x-ray techniques that can be applied to probe novel phenomena in molecules and materials. We encourage applications from researchers who can complement and collaborate with one or more existing groups in biophysics, biochemistry, quantum materials, electronic structure, magnetic materials, new energy materials and low-dimensional materials, and partners at national laboratories to pursue an independent research program.
The successful candidate will be expected to develop a vigorous, externally-funded research program, contribute to development of novel optical, accelerator, and x-ray instruments, engage students through research and effective teaching, participate in service to the university and the profession, and build productive relationships with faculty across the ASU campus and beyond.
Applicants must have an earned doctorate or equivalent in physics, chemistry or a closely related applied/engineering discipline by start of appointment; strong experience in ultrafast science, demonstrated ability to establish an independent, externally-funded research program; potential for leadership in their subfield; and a strong commitment to excellence in teaching.
Desired qualifications include: a strong record of research accomplishments; evidence of successful postdoctoral experience; experience with high peak and average power lasers, a research focus in ultrafast x-ray science; teaching experience, and capability to meet the needs of diverse student populations.
To apply, please submit the following materials within a single PDF document to http://physics.asu.edu/employment.php: (1) a cover letter that includes contact information (including email addresses) for three references; (2) a comprehensive curriculum vitae that includes a complete publication record; (3) an outline of future research plans (not to exceed four pages); and (4) a statement of teaching philosophy and interests (one page).
The initial deadline for review of complete applications is December 31, 2018; if not filled, review of complete applications will continue every two weeks thereafter until the search is closed. A background check is required for employment.
Arizona State University is a VEVRAA Federal Contractor and an Equal Opportunity/Affirmative Action Employer. All qualified applicants will be considered without regard to race, color, sex, religion, national origin, disability, protected veteran status, or any other basis protected by law. ASU's full non-discrimination statement (ACD 401) is located on the ASU website at https://www.asu.edu/aad/manuals/acd/acd401html and https://www.asu.edu/titleIX/