About
Biology with X-ray Free Electron Lasers (BioXFEL) is a Science and Technology Center established by the National Science Foundation in 2013. Composed of eight U.S. research universities and aimed at addressing the fundamental questions in biology at the molecular level. Using a pulsed hard X-ray laser, our researchers can capture biological molecules in atomic detail, view their functional motions by taking brief snapshots, and observe interactions in their native environment. This opens up a new world to biology, to science, and to human health.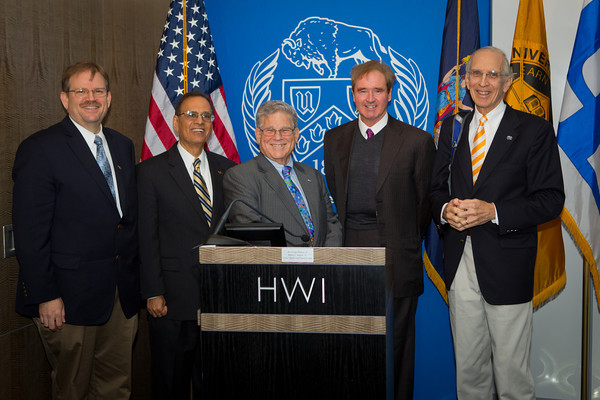 Positions posted based on availability.
University at Buffalo
Department of Materials Design and Innovation (MDI)
Lab Administrator
| | |
| --- | --- |
| Position Title | Lab Administrator                    |
| Classification Title | Instructional Support Technician |
| Posting Number | P1800178 |
| Employer | State |
| Position Type |   |
| Appointment Term | Term |
| Salary Grade | SL3 |
Position Summary
The Department of Materials Design and Innovation (MDI) within the School of Engineering and Applied Sciences (SEAS) and College of Arts and Sciences (CAS) is seeking highly motivated candidates for a full-time Lab Administrator position. The work will require the individuals to utilize their skills and knowledge in vacuum, electronics, and computer control in manage and support of lab safety, operation, and training. The ideal candidate will have familiarity with advanced synthesis and characterization tools including thin film deposition facilities, scanning probe microscopy and atom probe microscopy. The candidate is expected to work with the faculty members in the department and assist in lab classes. MDI is an interdisciplinary department that aims to transform the training and education of materials scientists and engineers. Our research portfolio is highly interdisciplinary and pushes the boundaries of traditional classifications in materials science research to establish a new paradigm for materials design and innovation.
Minimum Qualifications
Relevant Bachelor's degree and two (2) years relevant experience

Demonstrated understanding of instrumentation and data collection

Demonstrated hands on experience in vacuum systems and electronics

Demonstrated experience with computer control and data acquisition of characterization equipment

Demonstrated experience in monitoring and managing lab safety and operation

Demonstrated experience in conducting and supervising operation of experiments


Demonstrated ability in working independently as well as within a team environment
Preferred Qualifications
Relevant Master's degree or higher and five (5) years related experience

Good knowledge in placing orders for new equipment and lab supplies such as chemicals and gases

Experience in developing and implementing plans to improve the lab setup and operation

Knowledge in monitoring and maintaining inventory of equipment and chemicals

Experience in interaction with undergraduate and graduate students


Experience in preparing technical reports
| | |
| --- | --- |
| Salary Range | Competitive |
| FTE | 1.00 |
| Campus | North Campus |
| Additional Information | Pursuant to Executive Order 161, no State entity, as defined by the Executive Order, is permitted to ask, or mandate, in any form, that an applicant for employment provide his or her current compensation, or any prior compensation history, until such time as the applicant is extended a conditional offer of employment with compensation. If such information has been requested from you before such time, please contact the Governor's Office of Employee Relations at (518) 474-6988 or via email at This email address is being protected from spambots. You need JavaScript enabled to view it. . |
| Is a background check required for this posting? |  No |
Contact Information
| | |
| --- | --- |
| Contact's Name | Margaret Poniatowski |
| Contact's Title | Director of Administration |
| Contact's Email | This email address is being protected from spambots. You need JavaScript enabled to view it. |
| Contact's Phone | 716-645-4351 |
Posting Dates
| | |
| --- | --- |
| Posted | 07/31/2018 |
| Deadline for Internal Applicants | 08/14/2018 |
| Deadline for External Applicants | 08/29/2018 |
| Date to be filled | 10/01/2018 |