Knowledge Transfer
BioXFEL is committed to sharing and building our knowledge base with the scientific community, industry and our society to advance science. In our partnership with the National Science Foundation, we strive to find effective and creative mechanisms to transfer the results of BioXFEL's research, technology and educational programs. We collaborate with industry partners, government agencies, venture capitalists, foundations, museums, and the community.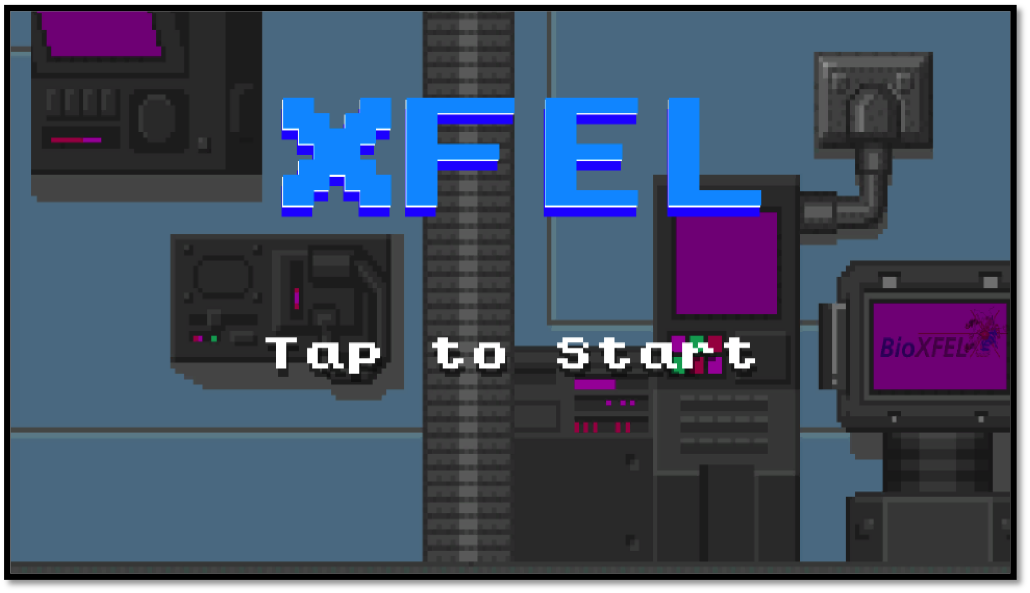 BioXFEL member and undergraduate researcher, Fiacre Kabayiza, has created a game to help educate school-aged students on the topic of XFEL science. Employing a simple, yet engaging, tap-based gameplay and a time-proven minimal 8-bit graphical art style, he delivers a game that introduces tweens and teens to XFELs, structure determination, and the structure and function of 3 different protein.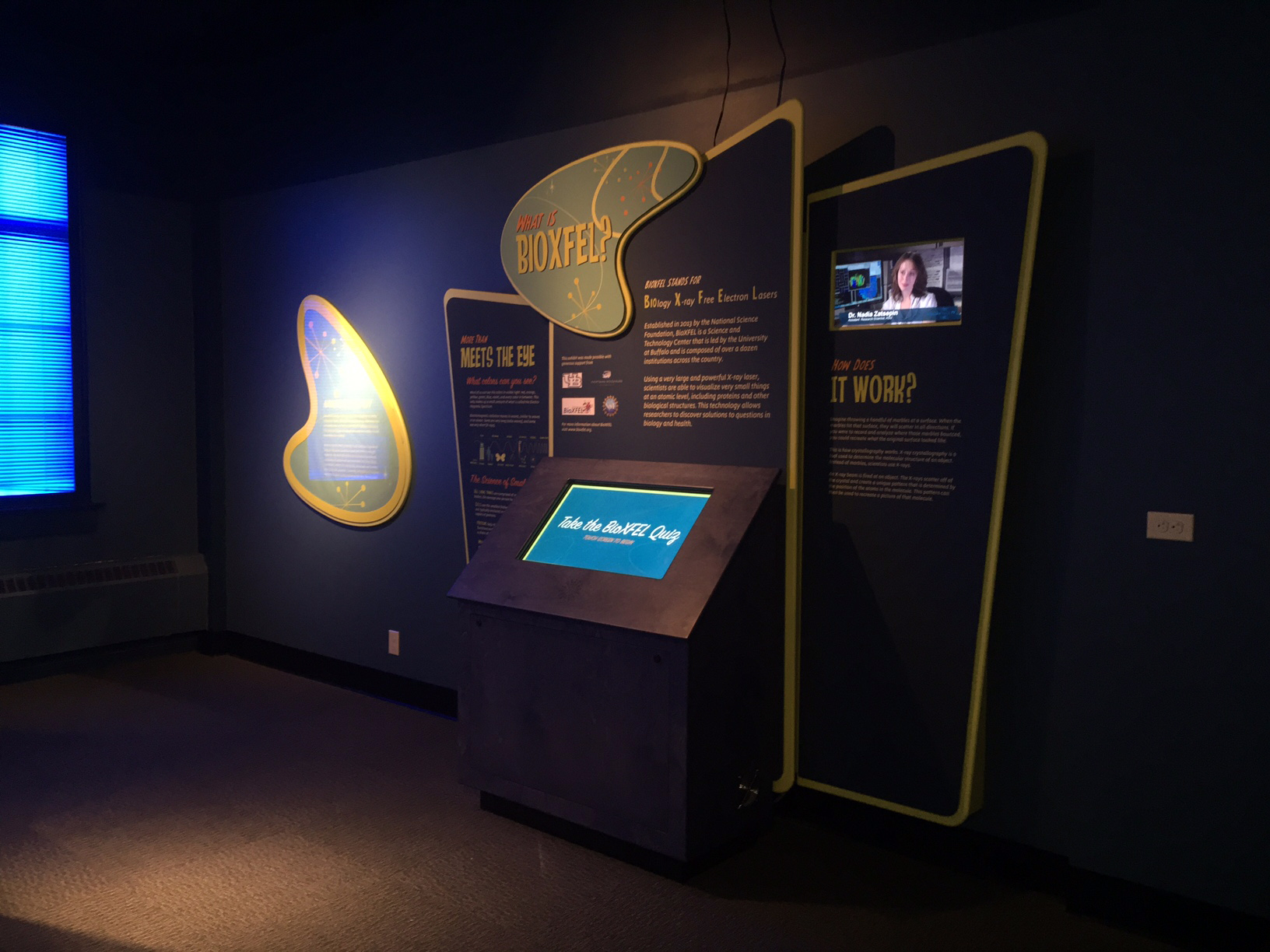 BioXFEL recently unveiled an installation at the Buffalo Museum of Science. It is located within the exhibit "Our Marvelous Earth". Visitors can explore the world of crystallography through an interactive kiosk featuring a quiz, XFEL Crystal Blaster game, and hands-on laser experiment.