Details

Wednesday, 24 June 2015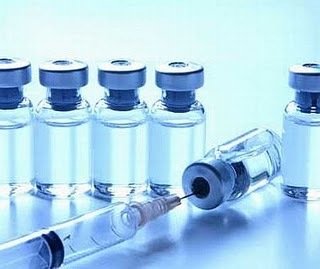 A team of experts led by Petra Fromme, BioXFEL Co-PI and director of Arizona State University's Center for Membrane Proteins in Infectious Diseases, is examining a key component responsible for the infectious character of tularemia, where the pathogen involved could be used as a biological weapon.
Original story published on 6/23/15.  Original source found here
Tularemia is a potentially fatal bacterial infection caused by the bacterium Francisella tularensis. Because rabbits carry the most common strain of the bacteria (type A) and may spread it to humans, tularemia is also commonly known as rabbit fever.
Fromme and her ASU colleagues used nuclear magnetic resonance (NMR) spectroscopy to explore detailed features of the bacteria's surface protein. Their research marks the first structural determination at atomic scale for any lipoprotein of the genus Francisella and sets the stage for a future vaccine to combat it, according to Fromme, who is also director of ASU's Biodesign Institute. 


Such a vaccine is imperative because "there is a great potential threat for Francisella tularensis to be used as a bioterrorism weapon against humans," Fromme told Vaccine News Daily. "That is why we're studying it." 


In fact, the highly infectious F. tularensis – which may easily be aerosolized, Fromme says -- is listed as a Category A Priority Pathogen by the National Institute of Allergy and Infectious Diseases because it poses one of the highest risks to national security and public health. The Centers for Disease Control and Prevention also has identified F. tularensis as a potential biowarfare agent. 


Infection most often is caused by bites from ticks or flies, but the bacterium also may enter through the skin, eyes, mouth and lungs, according to NIAID, which is part of the National Institutes of Health in the U.S. Department of Health and Human Services. 
The disease usually features high fever, skin blisters and swollen glands; its most severe form – pneumonic – includes coughing, chest pain and breathing difficulty, according to the institute. 


With federal funding from the National Institute of General Medical Sciences at NIH, Fromme's MPID group set out in 2010 to determine structures of membrane proteins in infectious diseases. In a May report this year on their research findings, NMR Structure of Francisella tularensis Virulence Determinant Reveals Structural Homology to Bet v1 Allergen Proteins, Fromme and her colleagues detail their work thus far in identifying the F. tularensis outer membrane lipoprotein, Flpp3.


The group used its pioneering NMR spectroscopy to find and study this Flpp3 structure, which Fromme says will enable researchers "to better understand F. tularensis virulence." 


Additionally, observing the pathogen at such an "atomic scale" provides the ASU team with the opportunity to develop a new, specialized pharmaceutical that specifically affects Francisella infections.