Details

Friday, 23 June 2017 10:48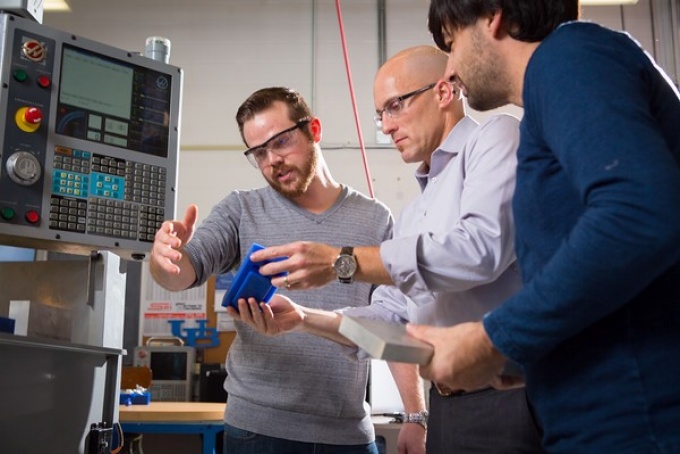 UB has been awarded $4.5 million to hire world-class scholars whose work will boost the university's research enterprise and educational offerings while enhancing innovation in the Buffalo Niagara region. The funding is comprised of three grants from SUNY's Empire Innovation Program, which helps institutions recruit senior faculty members with track records of significant scholarly achievement and externally funded research projects.
The grants support research and education in three fields: robotics and artificial intelligence, systems pharmacology, and X-ray laser technology for structural biology research, including medical imaging and materials science. They align with regional strengths identified by UB and partner organizations that will help grow the Buffalo Niagara region's economy.
"The University at Buffalo is a world-class scholarly community built on a strong foundation of academic excellence," said Provost Charles F. Zukoski. We are pleased that, through these Empire Innovation grants, SUNY continues to recognize UB's strength in high-impact areas and support us in recruiting outstanding faculty, providing them with state-of-the-art research infrastructure and enhancing our ability to create broad and positive change locally and globally."
Venu Govindaraju, vice president for research and economic development, said these significant investments from SUNY "will greatly enhance the University at Buffalo's ability to recruit top-flight faculty members who will strengthen our research enterprise, educational opportunities and impact on the Buffalo Niagara region and beyond."
Artificial Intelligence and Robotics
UB will receive $3 million to add faculty researchers who will build upon the university's existing expertise in artificial intelligence and robotics. This includes fields such as machine learning, computer vision, human-robot collaboration, cybersecurity and more. Ultimately, these researchers will supports the university's efforts in advanced manufacturing, transportation (including traffic informatics and autonomous vehicles), developing technological advancements in health care and other fields of research.
"From self-driving cars and traffic informatics to cybersecurity and advanced manufacturing, UB has a remarkable core of researchers working in artificial intelligence and collaborative robotic systems. This timely investment from SUNY will enable us to hire additional faculty members and cement UB's status as a national leader in these critically important fields," said Liesl Folks, dean of the School of Engineering and Applied Sciences.