Details

Tuesday, 01 September 2020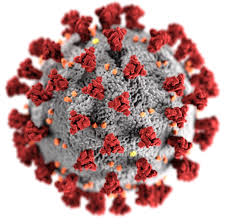 BioXFEL has built a capable team for XFEL analysis of the key components of SARS-CoV-2, the virus behind the COVID-19 pandemic.
Precious X-ray laser beamtime has been provided to five BioXFEL research groups in Milwaukee Wisconsin, Phoenix Arizona, and Stanford California. BioXFEL collaborators have also been successful in receiving beamtime. Structures of key components of the virus have already been imaged at ambient temperature, and the results provided to the global research community. A weekly meeting series is under way drawing on BioXFEL and national Covid experts to help coordinate the analysis and rapidly disseminate the research findings to the broad community working on this topic.
Parallel to this, six linked research efforts from the BioXFEL Center have been funded by NSF. These efforts aim to understand at a molecular level how the virus functions and how to beat it. Dr. James Fraser at the University of California San Francisco is studying the virulence and areas that might be most susceptible to drug targeting. At Arizona State University Dr. Petra Fromme is making molecular movies of how the virus defends itself from the body's immune system, and Dr. Brenda Hogue is studying the three-dimensional structure of the proteins that make up the capsid of SARS-CoV-2 and several related proteins. At the University of Wisconsin, Milwaukee, Dr. Abbas Ourmazd is studying the conformational landscape of building blocks of the virus, seeing them move to understand how to stop them, and Dr. Marius Schmidt studies a key process in how the virus makes copies of itself and how to interrupt that process. Finally three projects are led by researchers at the Hauptman-Woodward Medical Research institute, Dr. Sarah Bowman is producing crystals of multiple protein in the virus, with collaborators throughput the USA, Dr. Diana Monteiro (with Dr. Thomas Grant of the University of Buffalo), works on rapid imaging of the interaction of drugs with critical components of the virus, and Dr. Miranda Lynch is using machine learning approaches to understand how components of the virus interact with each other and how to interrupt that process.
The BioXFEL Science and Technology Center is pooling its expertise and resources to make a collective impact on the current pandemic.