Details

Wednesday, 31 May 2017 11:51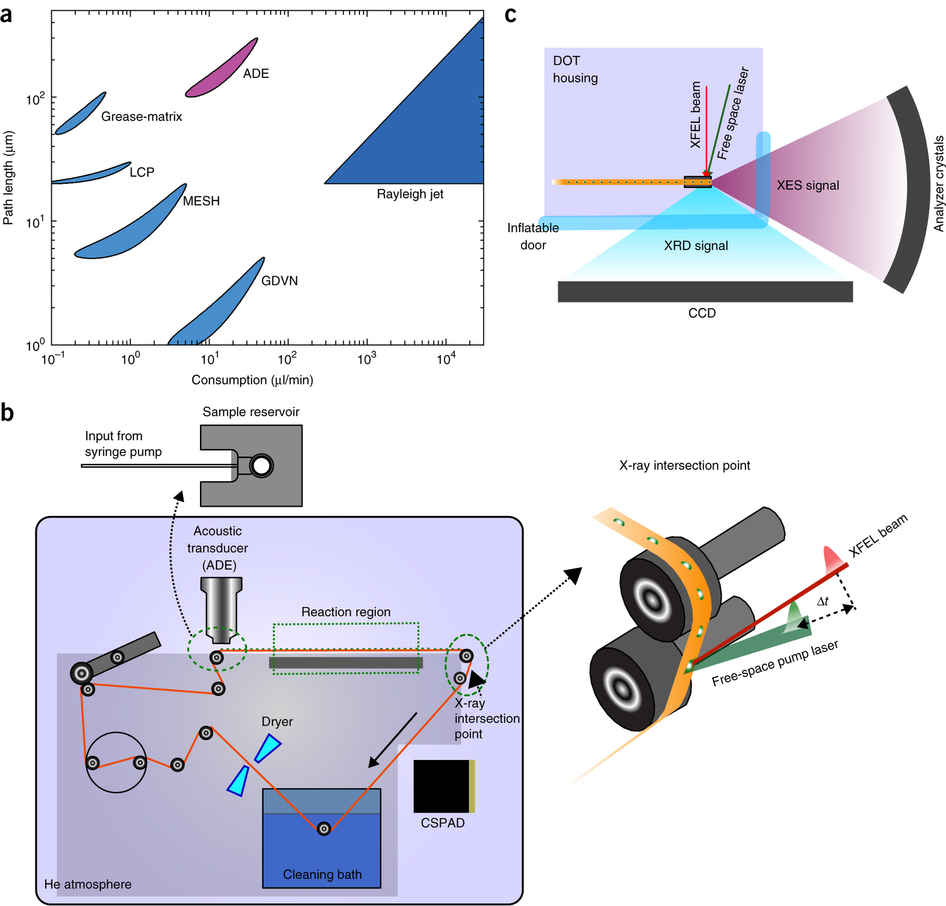 X-ray crystallography at X-ray free-electron laser sources is a powerful method for studying macromolecules at biologically relevant temperatures. Moreover, when combined with complementary techniques like X-ray emission spectroscopy, both global structures and chemical properties of metalloenzymes can be obtained concurrently, providing insights into the interplay between the protein structure and dynamics and the chemistry at an active site.
 The implementation of such a multimodal approach can be compromised by conflicting requirements to optimize each individual method. In particular, the method used for sample delivery greatly affects the data quality. We present here a robust way of delivering controlled sample amounts on demand using acoustic droplet ejection coupled with a conveyor belt drive that is optimized for crystallography and spectroscopy measurements of photochemical and chemical reactions over a wide range of time scales. Studies with photosystem II, the phytochrome photoreceptor, and ribonucleotide reductase R2 illustrate the power and versatility of this method.